When it comes to older musicians, they never tend to fade to black, am I right? Consider Cher.
In 1989, when Cher was almost 50, she scored a number one hit on the Billboard charts. I'm sure you know it.
She was singing about what she would do if she could turn back time. In fact, that song has become a well-known meme for when it's time to change the clocks–you know, falling back.
More than three decades later, Cher is in her mid 70s and she is still out on the road performing for adoring fans. But Cher isn't the only older musician who isn't ready to hang up their microphone.
Older musicians who are still touring
Stacker.com took a look at a number of older musicians still playing live concerts. In fact, there are musical legends across every genre of music who are reliving (or continuing) their glory days and performing in venues all over the world.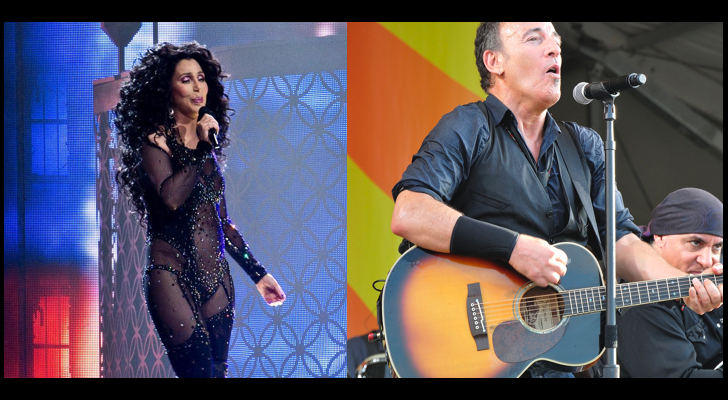 These over-the-hill artists are proving that there's no need to turn back time just because they've got some gray hair. In fact, with at least one of these older musicians, they are on my "to see" concert list. Yes, I'm looking at you Billy Joel and your residency at Madison Square Garden.
Anyway, onto the list of musicmakers in their twilight years who are still rocking it out at live shows worldwide. I've also added a few of my favorite older artists, too.
Billy Joel
Date of birth: May 9, 1949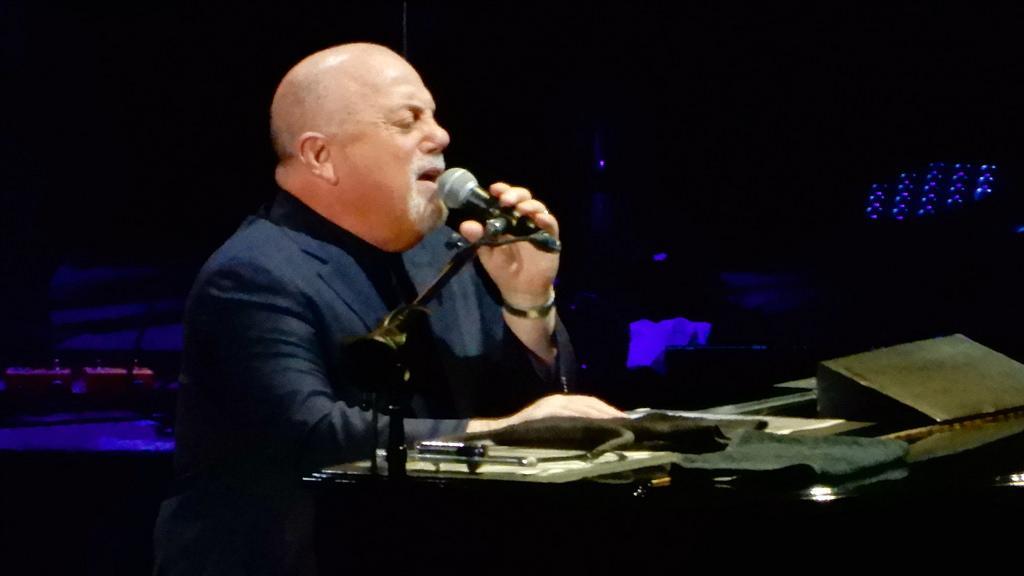 slgckgc // Flickr
The Piano Man has been going strong since signing his first solo recording contract in 1972. More recently, Joel has been playing one show a month at Madison Square Garden since January 2014 as part of his residency there.
In 2023 he'll be touring major stadiums worldwide. Part of that tour includes concert dates with another older musician, Stevie Nicks (born 1948), who got her start with Fleetwood Mac.
As a fellow Long Islander, I've always had a soft spot for Billy Joel. It probably helps that the very first album I owned was "The Stranger."
Cher
Date of birth: May 20, 1946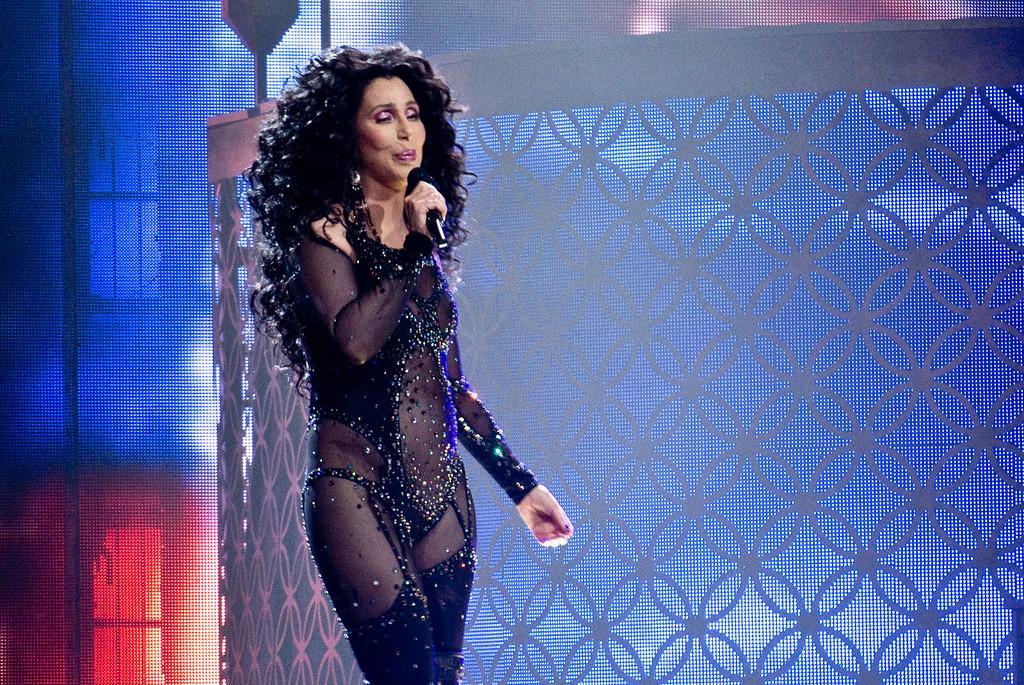 David Carroll // Flickr
She's got you, babe, and Cher (born Cherilyn Sarkisian) has had you since the days of her musical partnership with Sonny Bono in the 1960s.
In 2023 Cher is supposed to have a new residency in Las Vegas. Details to come.
Indigo Girls Emily Saliers and Amy Ray
Dates of birth: July 22, 1963 and April 12, 1964
I can still remember the night I discovered the Indigo Girls. It was 1989, I was a recent college graduate working in corporate America and some colleagues and I went out for after-work drinks. The bar we visited had a video jukebox and the Indigo Girls "Closer to Fine" was playing on repeat. I was hooked.
Since then I've seen the Indigo Girls in concert multiple times and have come to learn that "Closer to Fine" is always their encore song that closes the show. It is literally their closer. I hope that this duo from Georgia continues to make musics into their 60s and 70s.
Jim Kerr (Simple Minds)
Date of birth: July 9, 1959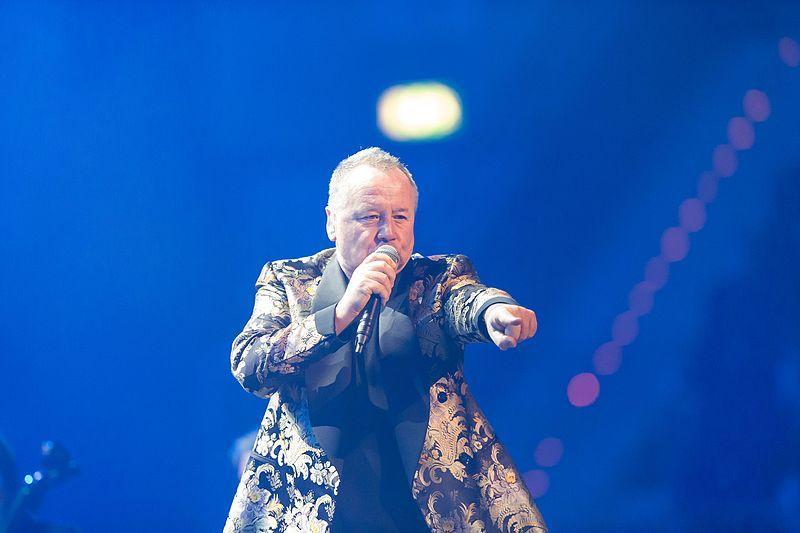 Sven Mandel // Wikicommons
I am definitely "The Breakfast Club" demographic–the year it came out, I was a recent high school graduate. Even years later I couldn't get enough of that movie's soundtrack, include Jim Kerr and the Scottish band Simple Minds' song "Don't You (Forget About Me)."
In 2022 Simple Minds was supposed to play a British show but cancelled when Queen Elizabeth died. You can keep track of their upcoming concerts by visiting the tour page of the band's website.
Boy George (Culture Club)
Date of birth: June 14, 1961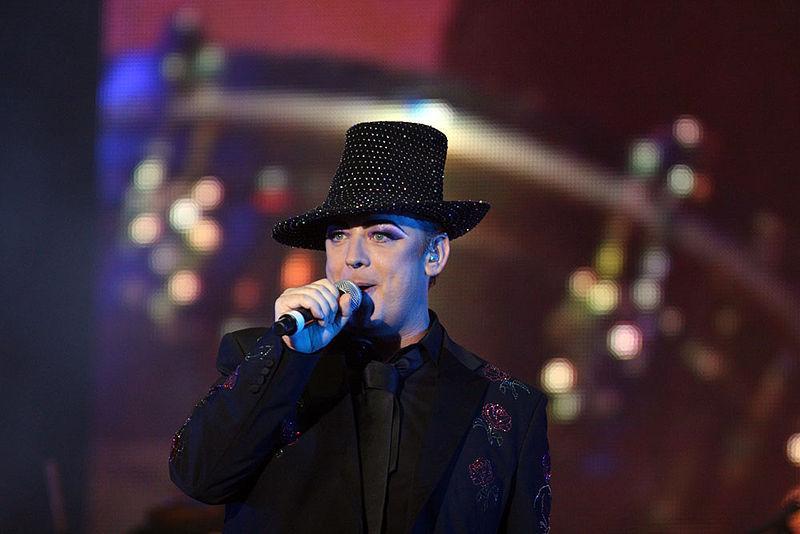 Eva Rinaldi // Wikicommons
I'm such an 80s kid. It was thanks to MTV that I learned about this British band, their catchy songs and the flamboyant cross-dressing of lead singer Boy George (who is just a few years older than I am). While George left for a successful solo career, he rejoined the group on and off over the years, and permanently came back in 2016.
Boy George and Culture Club will begin a mini-residency in Las Vegas at the Wynn in 2023.
Steve Earle
Date of birth: Jan. 17, 1955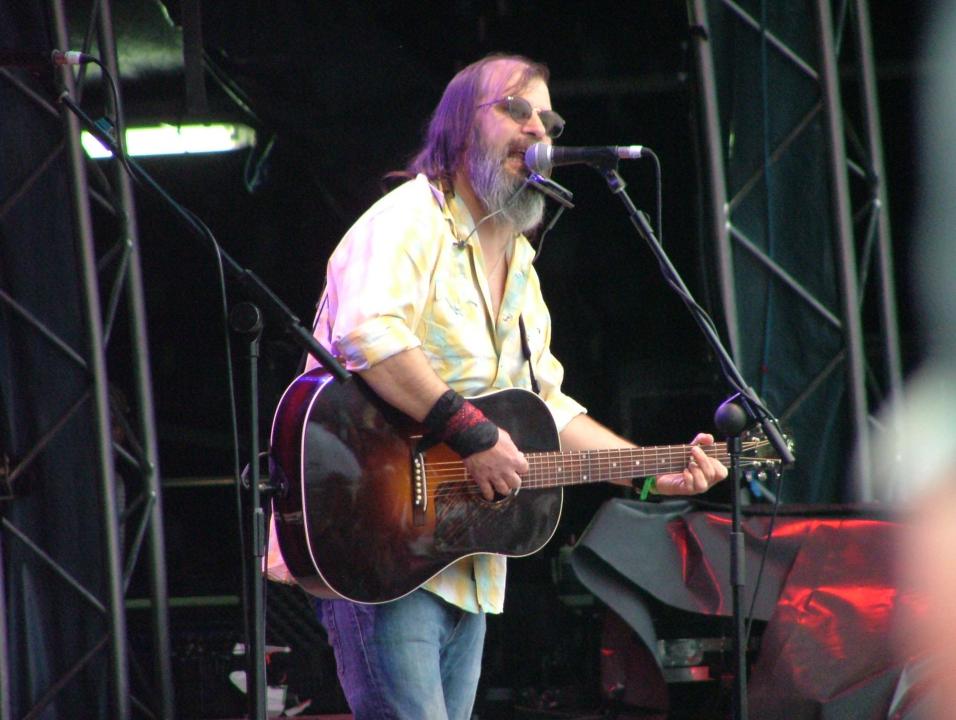 Sean Rowe // Wikicommons
What was my introduction to Steve Earle, one of the most well-respected singer-songwriters in folk and country music today? When he sang his version of the Tom Waits' song "Way Down in the Hole." I heard it every week during the fifth season of the HBO series "The Wire" because it was the show's theme song. Earle also acted in the series.
In addition to performing other people's songs as well as his own, Earle has written songs for everyone from Travis Tritt to Johnny Cash. The bearded troubadour is currently playing smaller U.S. shows.
Ben Folds
Date of birth: Sept. 12, 1966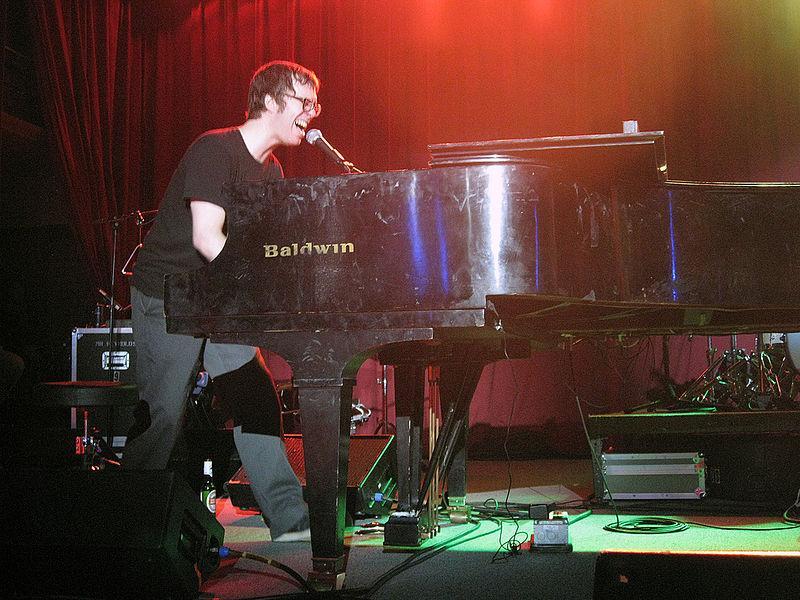 Newted // Wikicommons
Singer-songwriter-photographer Ben Folds started his musical career in North Carolina in the mid-90s, with his eponymous band Ben Folds Five. You may know the song "Brick."
My absolute favorite Ben Folds album is "Ben Folds Live" from 2002, recorded in Boston. Even more than 20 years later, it's still worth a listen.
If you want to see Ben Folds live playing the piano, you're in luck. He is touring all next year, including playing dates with local sympony orchestras in Atlanta, Tallahassee, Chicago and more. You can get all of that information on the Ben Folds website.
Finally, considering Ben Folds was born almost a year after me, I'm so sorry to refer to him as an older musician. But, hey, we're both in our 50s now and qualifying for senior discounts. So that's that.
Adam Duritz (Counting Crows)
Date of birth: Aug. 1, 1964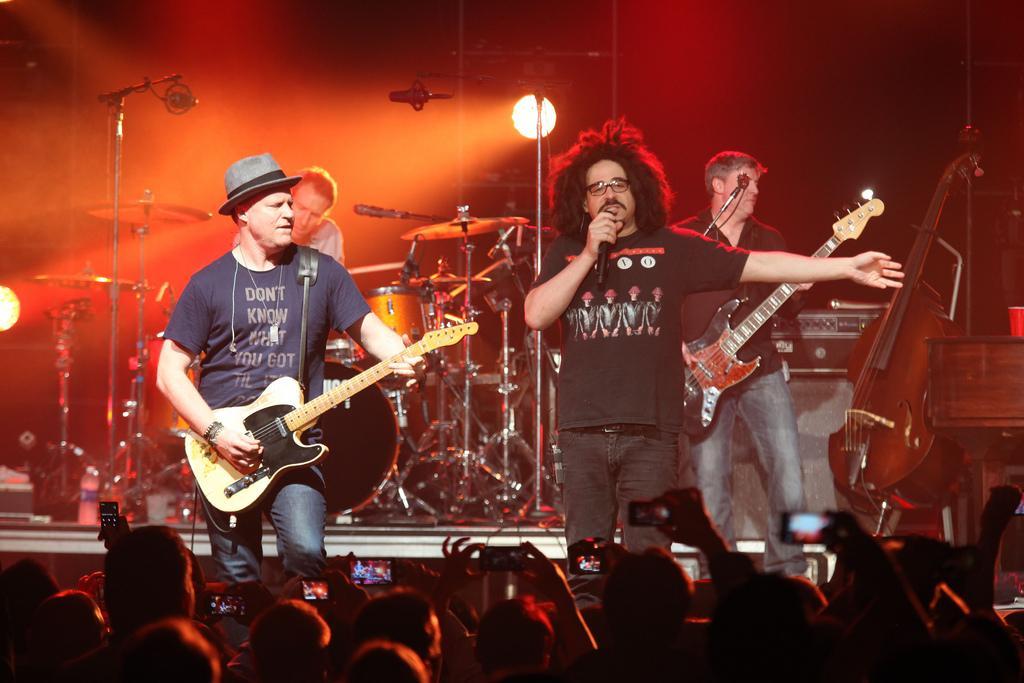 Intel Free Press // Flickr
Counting Crows lead singer Adam Duritz still sports his signature dreadlocks in his 50s. I have to tell you that whenever his hit "Mr. Jones" come on the radio, I always turn it up.
I mean how can you not love a song with clever lyrics like this:
Well, I'm gon' paint my picture
Paint myself in blue and red and black and gray
All of the beautiful colors are very, very meaningful
Yeah, well, you know gray is my favorite color
I felt so symbolic yesterday
If I knew Picasso
I would buy myself a gray guitar and play
If you studied art history in college like I did, don't those lyrics make you think of Picasso's blue period painting "The Old Guitarist"?
Counting Crows even nabbed an Academy Award nomination for their "Shrek 2" tune "Accidentally in Love." Counting Crows is playing all of its concert dates Down Under in 2023.
Fred Schneider (The B-52s)
Date of birth: July 1, 1951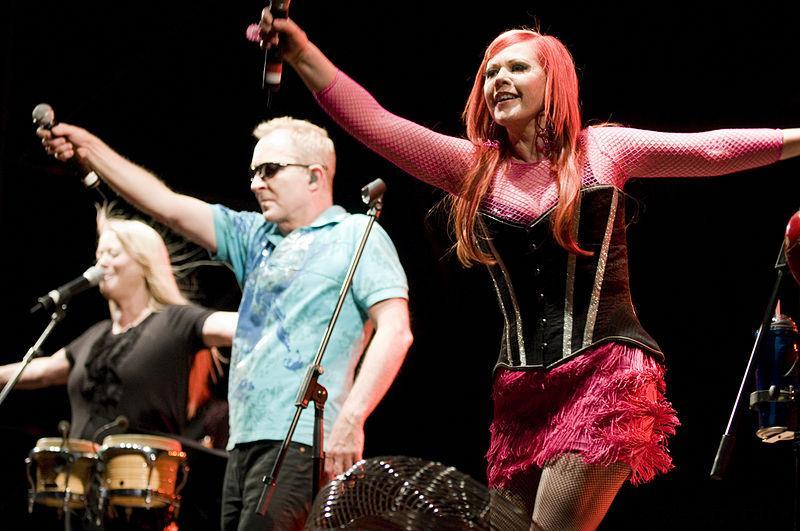 livepict.com // Wikicommons
Whether you like to roam the world, spend time with rock lobsters, or visit love shacks, the new-wave rock sound of the B-52s is undeniable. Fred Schneider and the rest of the B-52s are hitting the road in early 2023 with KC and the Sunshine Band. Then, they'll continue touring on their own for the rest of the year.
Bruce Springsteen
Date of birth: Sept. 23, 1949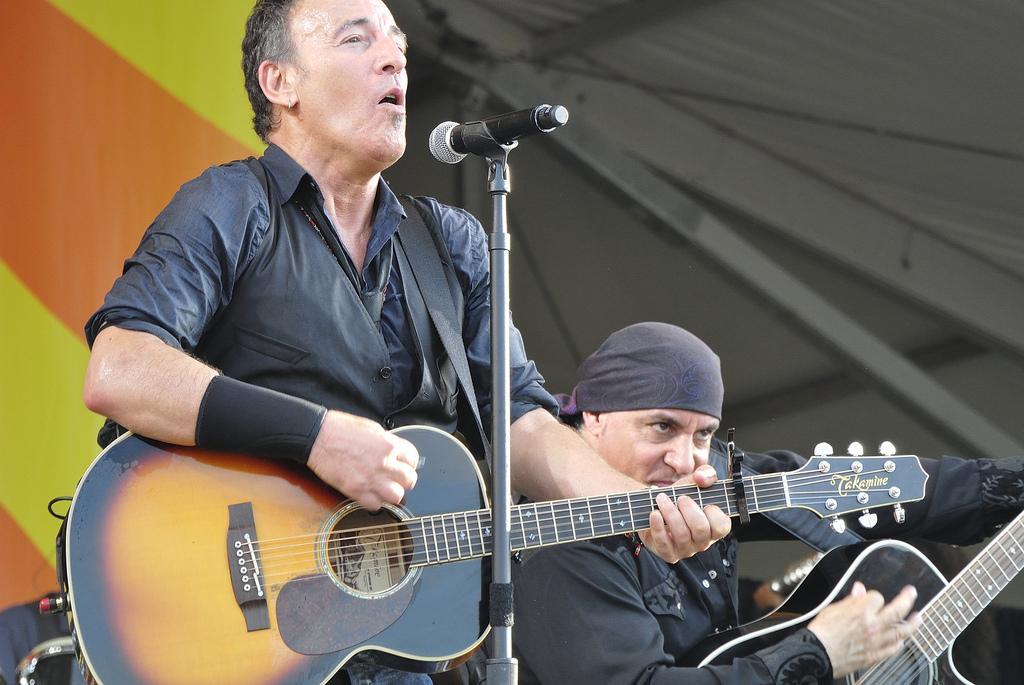 Takahiro Kyono // Flickr
It's hard to think of The Boss as an older musician. However, he's had his nickname for decades after becoming one of the biggest names in rock in the 70s and 80s. Some of his massive hits range from "Born to Run" to "Born in the U.S.A."
Springsteen isn't hitting the road this year. However, you can catch his sold-out Broadway show, "Springsteen on Broadway" on Netflix.
Melissa Etheridge
Date of birth: May 29, 1961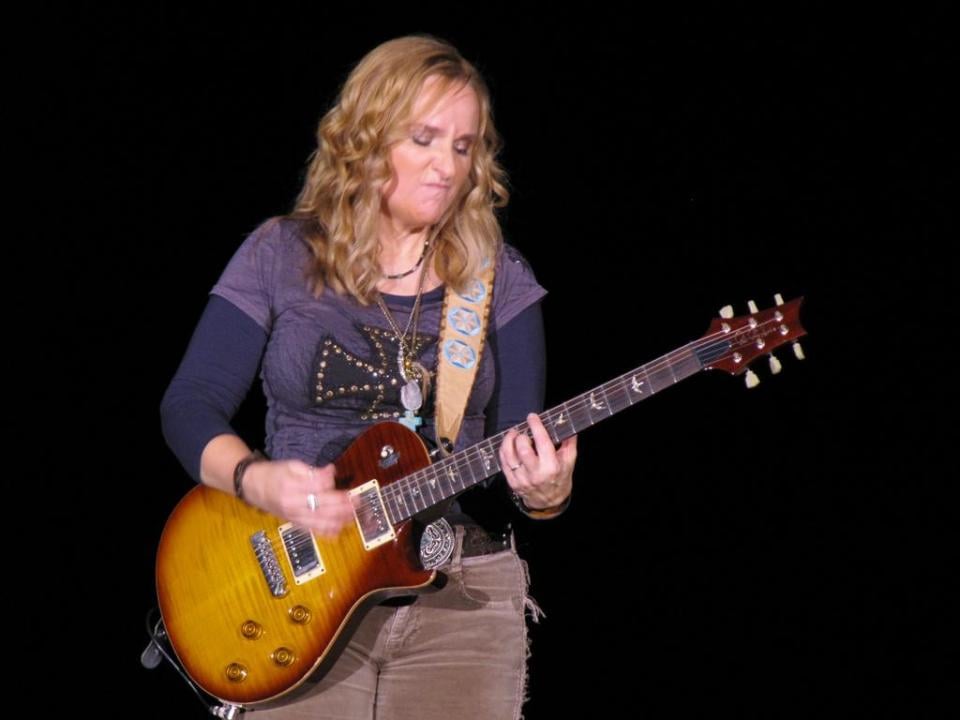 Dirk Haun // Flickr
Melissa Etheridge released her self-titled debut album in 1988 and found success immediately. Since then, she's become one of the most well-known female singer-songwriters of the past few decades.
Her current tour has just a few dates in Spring 2023. They're all in either California or Florida.
Here is a link to the best Christmas albums of all time.
Portions of this article are re-published pursuant to a CC BY-NC 4.0 License.